Warning: Undefined array key "field12" in /customers/3/f/2/flavirama.be/httpd.www/wp-content/plugins/quick-event-manager/legacy/quick-event-manager.php on line 953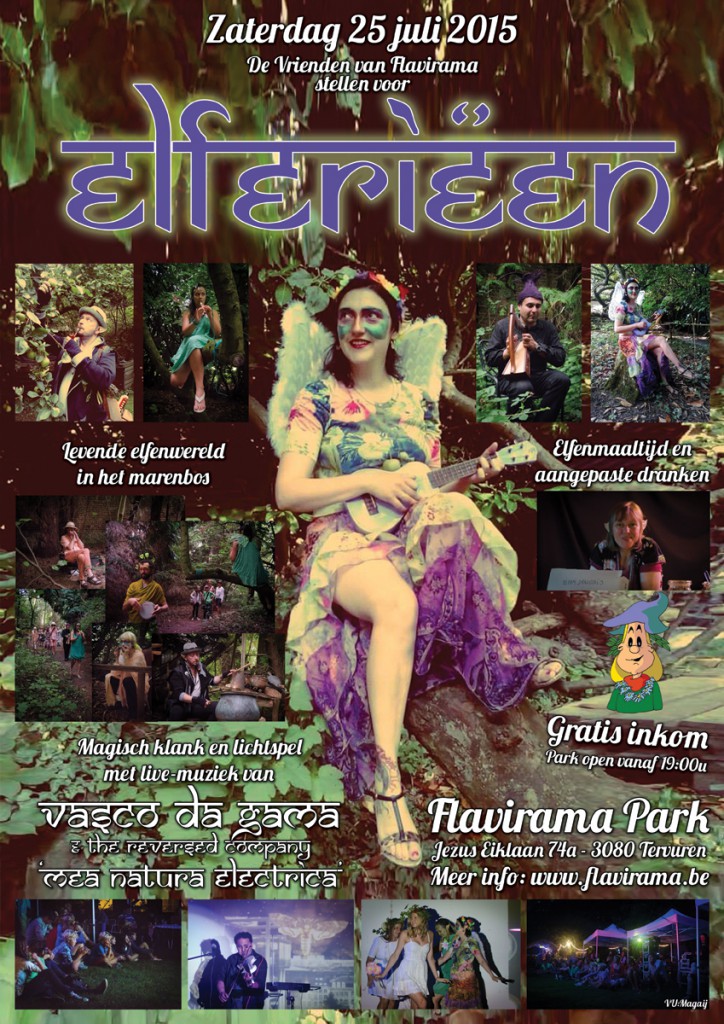 Uniek klank en lichtspel, elfenstoet… Thema: Mea Elctrica Natura
Vanaaf 6.00 pm tot middernacht

NL:
Vanaaf 6.00 pm tot middernacht en meer...
De elfenwereld komt uitzonderlijk opnieuw tot leven in bossen van Flavirama met aangepaste muziek, taal, kostuums, voedsel en drank… Als apotheose krijgen we een ongezien klank en lichtspel, waarbij projecties, lazers en visuele effecten de muziek van Vasco da Gama & The Reversed Company versterken en elkaar afwisselen.
Het thema is dit jaar 'Mea Natura Electrica' of hoe onweer en blikseminslagen de natuur beïnvloeden, een muzikaal en visueel totaalspektakel, waarbij het hele park in een sprookjesachtige sfeer wordt ondergedompeld met een ongezien klank en lichtspel en magische projecties.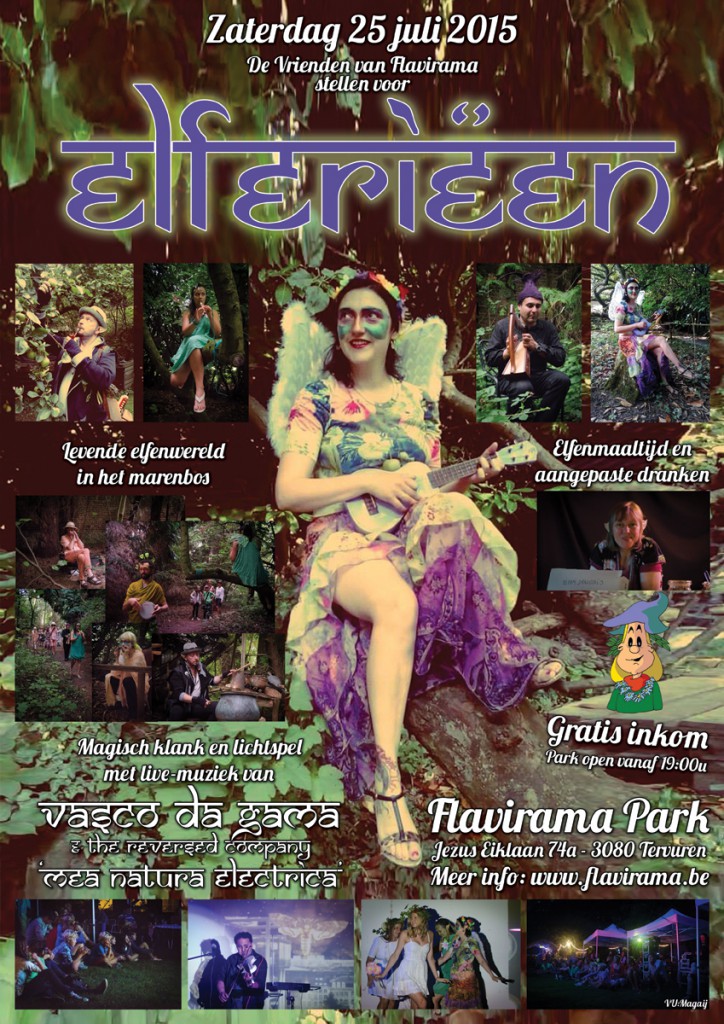 FR:
Elferiën: les Elféériques.
Spectacle son et lumière unique, procession des elfes, zakouskis elfiques, ...
Thème: Mea Electrica Natura.
A partir de 18h jusque minuit et plus...
Le monde féerique et extraordinaire de la vie dans le bois de Flavirama, avec de la musique spéciale, la langue, les costumes, la nourriture et boissons... Suivi d'une apothéose sans précédent avec un spectacle son et lumière, avec des projections, des lasers et des visuels supportant la musique de Vasco da Gama & The Reversed Company.
Le thème de cette année est "Mea Natura Electrica" où le tonnerre et la foudre influence la nature. Un spectacle musical et visuel plongeant l'ensemble du parc dans une atmosphère de conte de fées.